Create the best payment experience for your customers
PayXpert Seamless Checkout was built with the collective experience of PayXpert's front-end, design, and analytics teams. Our Seamless Checkout hosted fields minimize user error and increase the number of successful payments by helping your customers input their information quickly and correctly.
Automatically provide real-time feedback as your customer types to ensure errors are caught early.
Dynamically detect which inputs are needed based on your card's country, and localise them accordingly.
Make input easier and clearer for your users, by matching the formatting that they see on their card.
The autofill feature works consistently across platforms and browsers, so that your customers can check out faster.
Adapt to different screen sizes (from desktop to mobile) and invoke the numeric keyboard where relevant.
Our build, your design
The Seamless Checkout forms can be customized to fit perfectly within your checkout page. The hosted fields of our Seamless Checkout eliminate the need for hosted payment pages and instead give you the building blocks to create your own checkout form.
With sensitive data being secured by PayXpert, you just have to add the Seamless Checkout on your payment page.
Besides, this solution offers you the highest level of customization.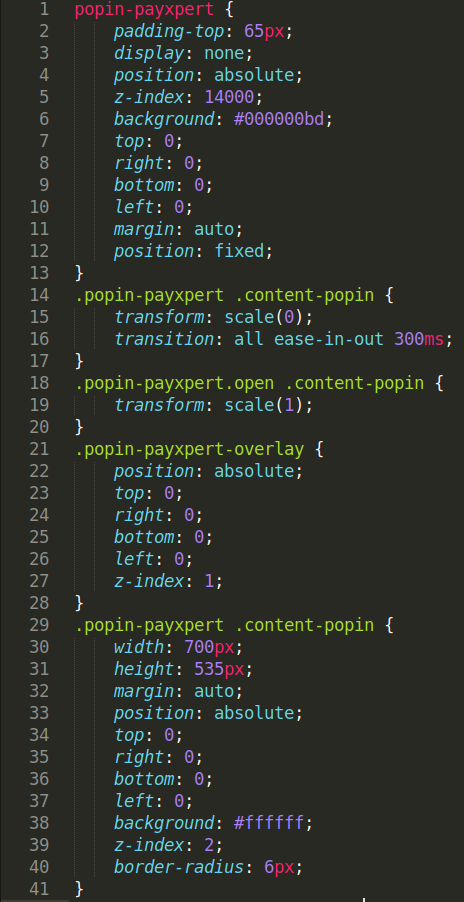 SECURELY COLLECT PAYMENT DETAILS
PCI DSS COMPLIANCE MADE SIMPLE
LESS CODE. FEWER PROBLEMS
PayXpert's Seamless Checkout makes collecting payment details more secure and helps prevent malicious actors from stealing any sensitive information. We generate a secure credit card form and isolate sensitive information from your site—eliminating entire classes of attacks—while still giving you full visual control.
Seamless Checkout is the easiest way to keep up with current PCI regulations—no sensitive data hits your servers. You qualify for the easiest form of PCI compliance, which shields you from costly and time-sensitive audits.
PayXpert Seamless Checkout comes with built-in input validation, formatting, masking, styling and error handling. This means you spend less time maintaining your checkout code, and less time and resources solving edge cases, all while building a superior payment experience.
FOCUS ON YOUR CORE BUSINESS AND LET US HANDLE THE REST
Running an online business is complex. PayXpert Seamless Checkout gives you the advantage of our team's collective learnings in security and building/optimizing checkout experiences, so that you can focus on your main offering knowing your checkout is optimised to convert more sales.
WE ARE HERE TO HELP
LET'S TALK!
Our Account Managers will support you in the process of integrating digital payments solutions to allow the best experience to your future customers.
Let's talk about payments!