Chinese Payments + Chinese Marketing Service
Attract more Chinese customers to your business with
Quick, easy
and
smart payments
Our
deep Chinese
marketing knowledge
ALIPAY: A SUPER-PAYMENTS APP
WECHAT: AN APP FOR EVERYTHING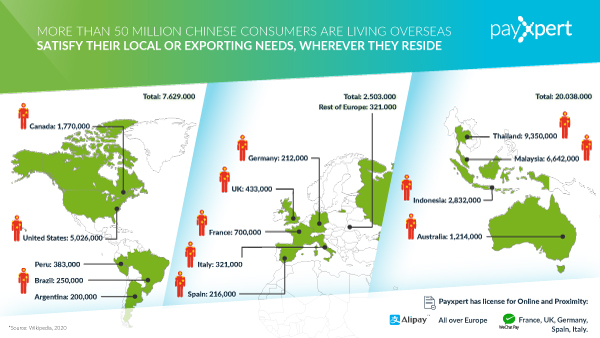 With Chinese Payments, you can do much more than just selling to Chinese locals:

Export to Chinese Expats living all over the world!
get an Advanced Storefront on Alipay and
MAKE YOUR BUSINESS STAND OUT TO CHINESE CONSUMERS
Advanced Storefront page set-up
Store description, recommendations, photos, location and more
Translation of all your store's information into Chinese (great content, not just translation)
Modify your page up to 5 times
Better positioning in the City Page and Promo Page with PayXpert*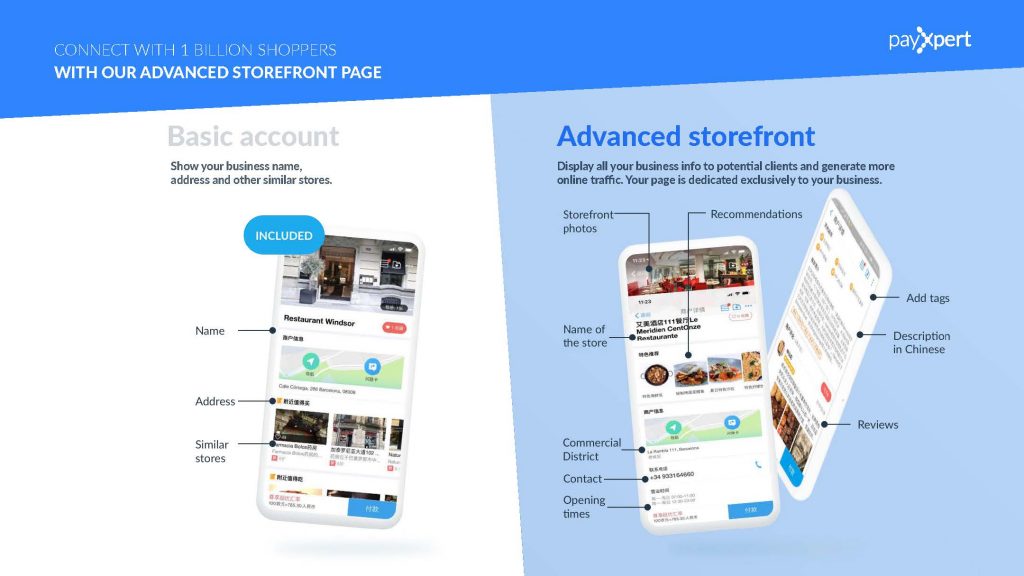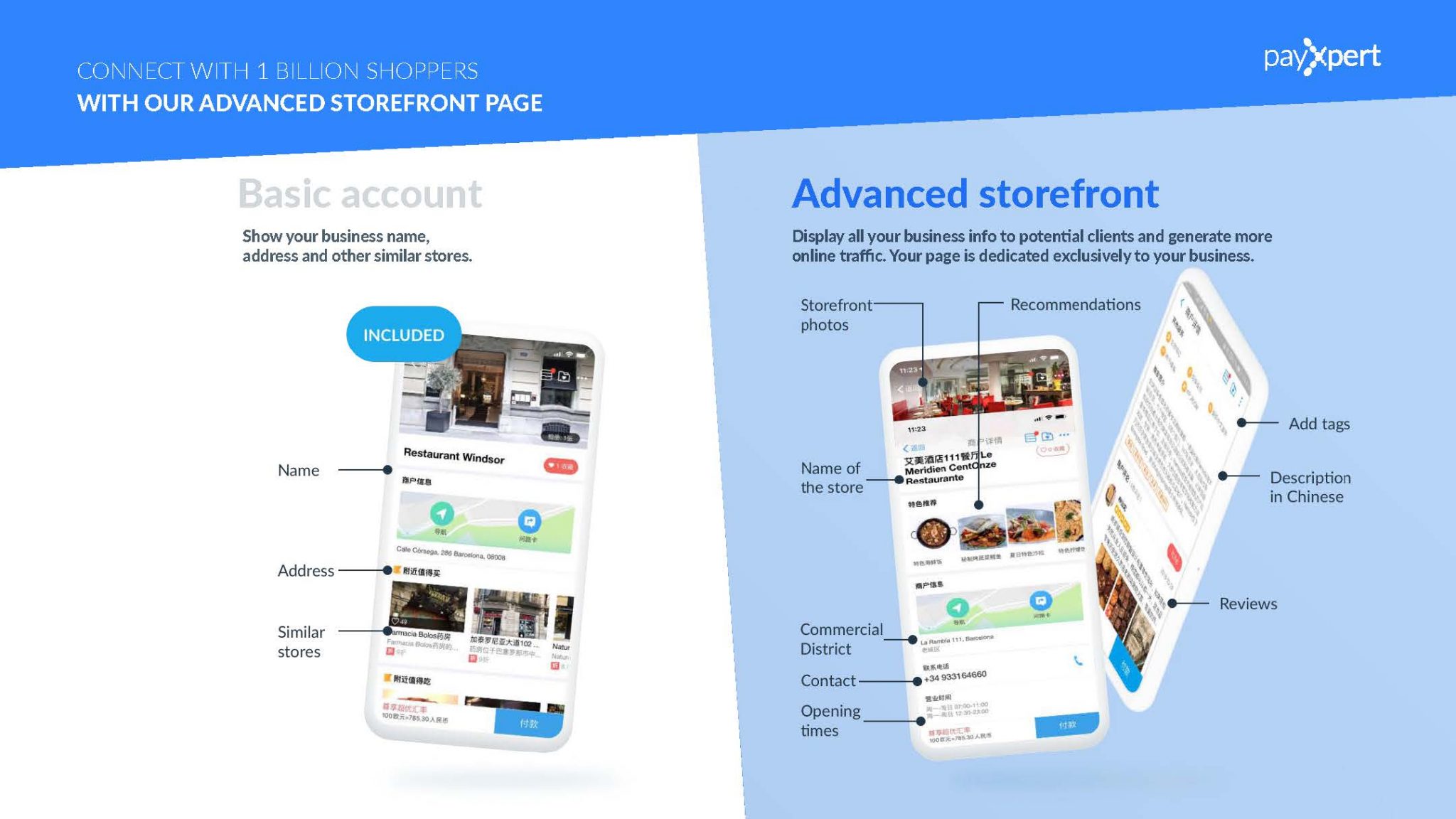 >>    And we can do much more: Ask us about Alipay Coupons and special campaigns. Chinese shoppers love them!!!
Get an Official WeChat account and
BE PART OF THE CHINESE PEOPLE DIGITAL LIFE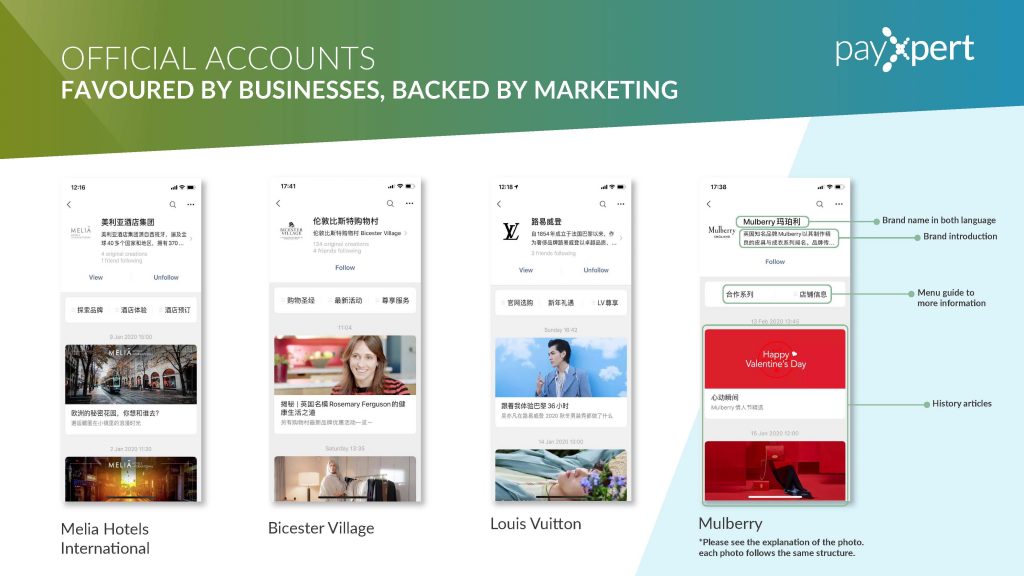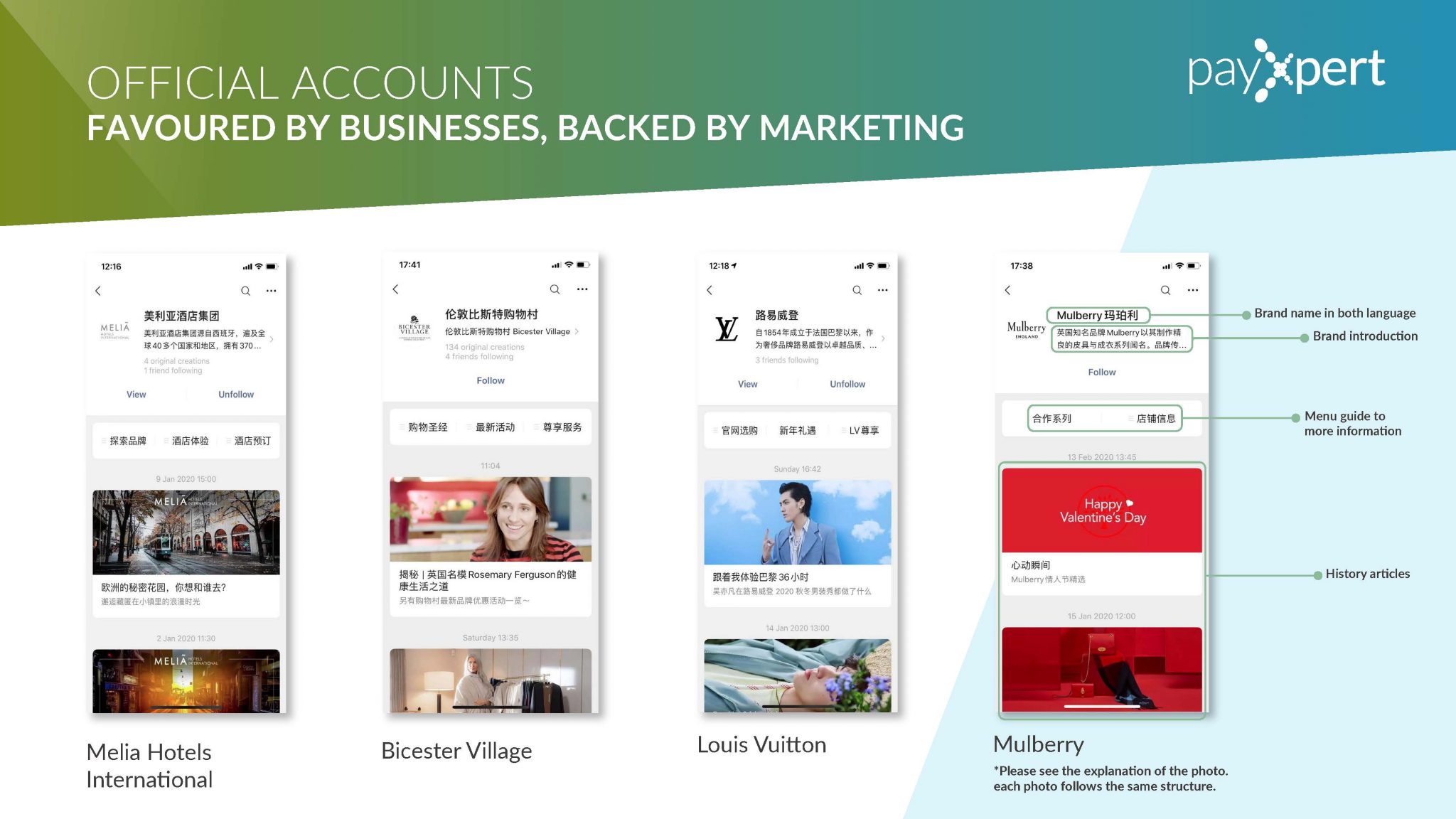 We facilitate the WeChat Merchant authorisation process and deliver your Chinese expansion plans quickly
Storefront Page design (menu, brand name
and brand introduction in Chinese)
Menu link design
(first level and second level). For example,
your brand story, store information, contact,
product information
Translation of all the store0s information into Chinese (great content, not just translation)
WeChat content planning. Bespoke content creation and posting.
Complementary offline marketing material
>>    And as a PayXpert client, you get access to WeChat Global Campaigns. PayXpert takes part in all WeChat global campaigns as official partners!!!
GET IN WECHAT'S SUPER-APP ENVIRONMENT
WeChat mini-programs are "sub-applications" within the WeChat ecosystem. They provide advanced features to users without them ever leaving the WeChat super-app.
Some of our industry use-cases:
Taxi service
Hotels
Airlines
Major brands
etc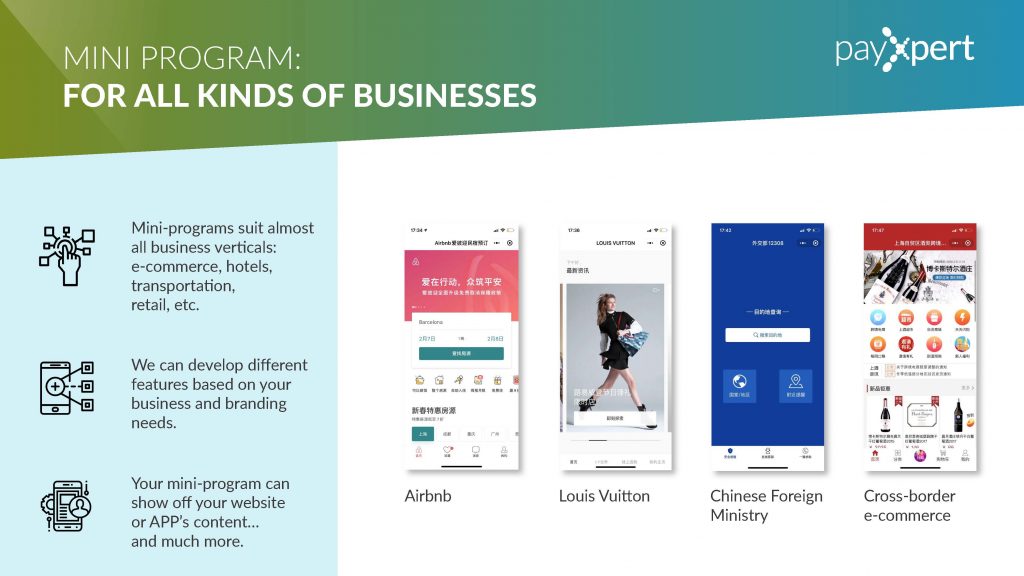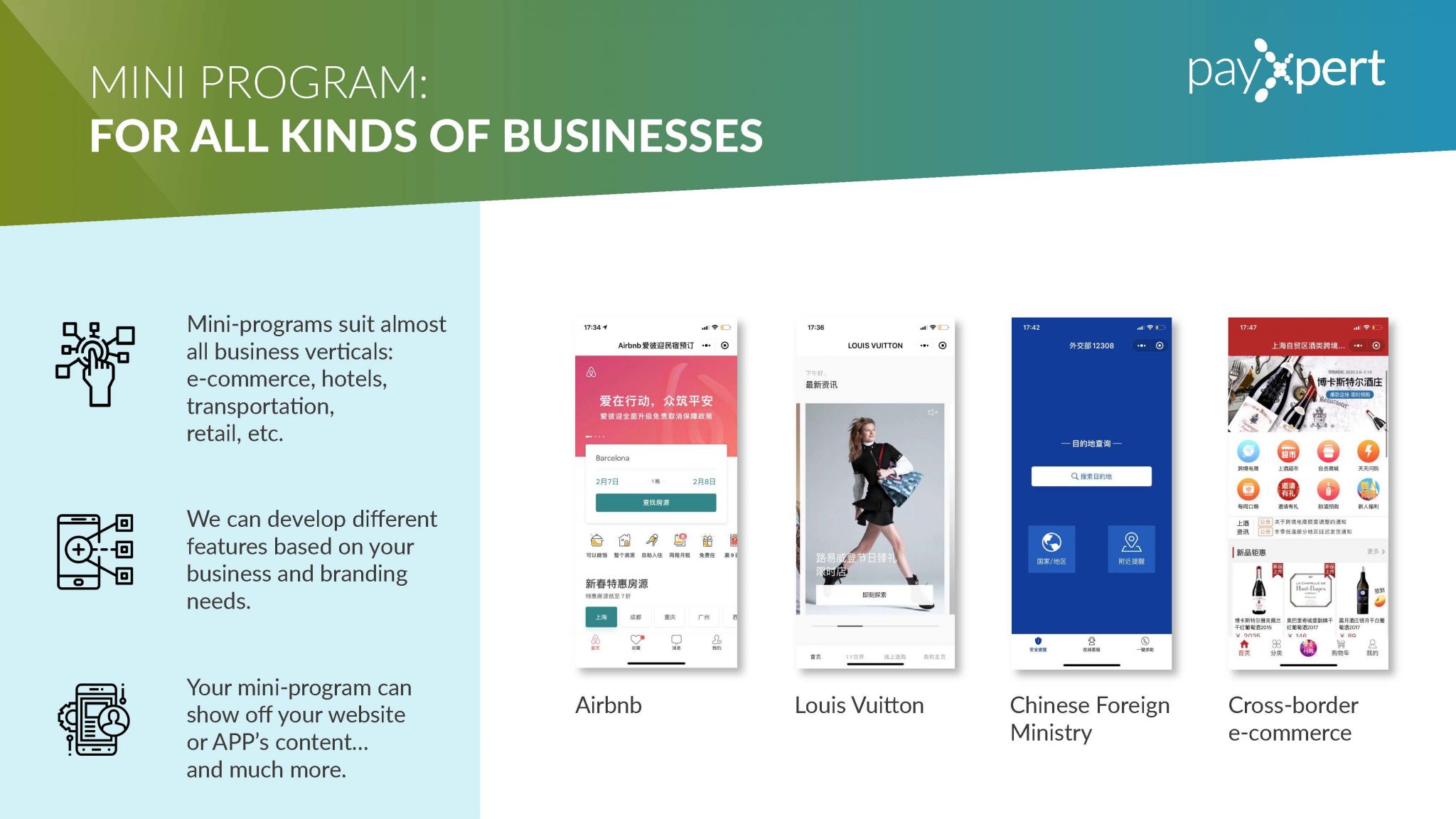 WE ARE HERE TO HELP
LET'S TALK!
Our Account managers will support you in the process of integrating Digital Payments Solutions to allow the best experience to your future Customers.