Be more visible to Chinese people,

and process their payments easily and securely.
WeChat is a Chinese social media mobile application software (instant messaging, commerce and payment services) developed by Tencent.
With over 1 billion monthly active users, it is one of the largest standalone messaging apps.
It is widely known as one of the world's most innovative and versatile app, as well as China's App For Everything; with numerous unique functions and platforms ranging from payment to social media, from services to shopping and more, it is equivalent to multiple Google Play or App Store's apps, but all merged into one.
billion monthly active users
ranking in Chinese social media
Min/day average time spent

WeChat Pay is a payment feature integrated into the WeChat app,
where users can complete payment quickly with their smartphones.
Million daily transaction volume
million overseas merchants
countries and regions covered
Mobile payment market share in China: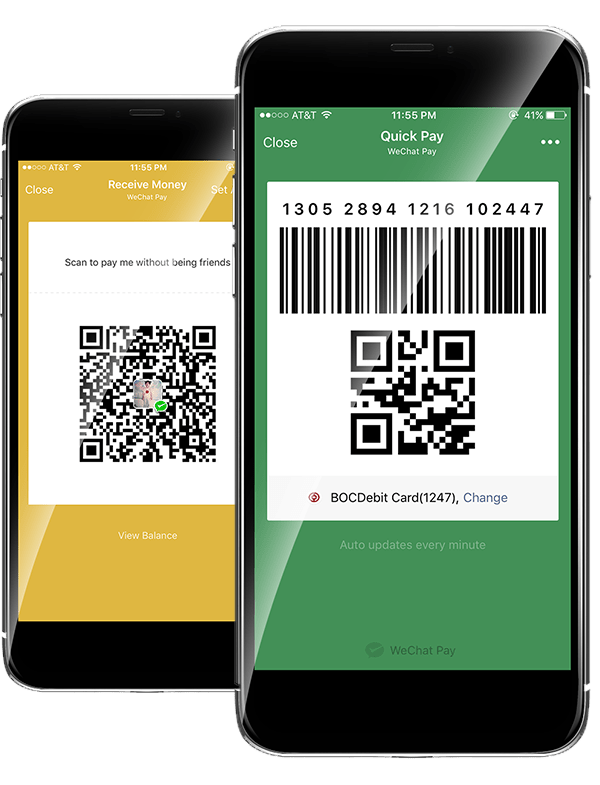 ADVANTAGES FOR YOU AND YOUR CUSTOMERS
WeChat Pay offers different options to get payments, you can use the best suitable solution for your business.
ONLINE WEB
WeChat Users can read the QR code on your payment page and confirm the payment immediately.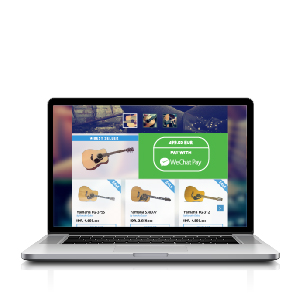 1.
Select the product you want to buy
2.
The QR CODE appears in the payments methods, wechat user can read the QR CODE to pay the product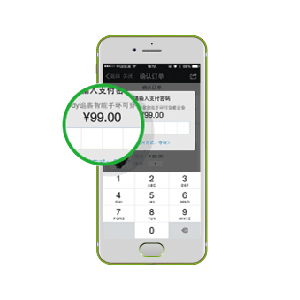 3.
The price is shown and the WeChat user should confirm the payment with is password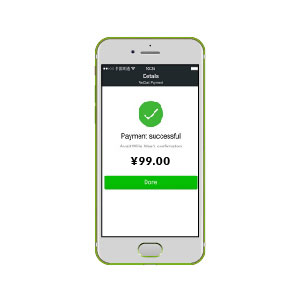 4.
The payment is accepted
IN-STORE POS
IN-STORE CASHIER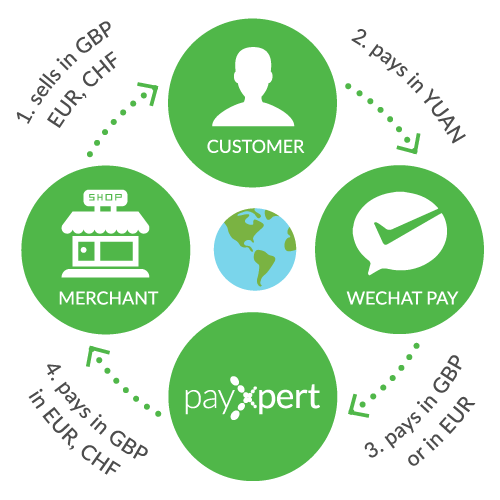 MARKETING
Payxpert and its specialists partners help you to get your Chinese communication organized within your own WeChat official account. Enjoy the benefits that WeChat give you for the marketing strategy of your business.
Service
Service accounts are used for brands that require followers to interact with them proactively. They are programmed to answer the followers' questions. As an example, telecommunications companies could use these accounts and answer followers' questions with regards to billing promotion, etc.
Enterprise
Enterprise accounts are meant for the internal management of the company's operations through WeChat. Some of the benefits that these kind of accounts have are visibility, high security and more possibilities than any other traditional WeChat account.
A FRIEND'S UPDATE
WeChat advertising appears on the social timeline, in between updates from friends.
WECHAT ADS
WeChat's advertisement is displayed as a combination of text, pictures videos and links that the user can interact with.
WECHAT AD COMMENTS
If the same ad is displayed to several friends, they can see each-other's comments on the ad (comments from people you aren't friend with are hidden).
WE ARE HERE TO HELP LET'S TALK!
Our Account managers will support you in the process of integrating Digital Payments Solutions to allow the best experience to your future Customers.
Let's talk about payments!